« The Negro Speaks of Rivers » en terminale
Voici le poème de Langston, le lien pour l'écouter en ligne ici, et le texte :
l
The Negro speaks of rivers
l
I've known rivers
I've known rivers ancient as the world
and older than theflow of human blood in human veins.
My soul has grown deep like the rivers.
I bathed in the Euphrates when dawns were young.
I built my hut near the Congo and it lulled me to sleep.
I looked upon the Nile and raised the pyramids above it.
I heard the singing of the Mississippi when Abe Lincoln
     went down to New Orleans, and I've seen its muddy
     bosom turn all golden in the sunset.
I've known rivers:
Ancient, dusky rivers.
My soul has grown deep like the rivers.
l
« The Negro Speaks of Rivers » is one of Hughes's most famous works, as it celebrated the voice and the soul of the black community in a time of great racial intolerance, injustice, and inequality in America. Hughes helped to inspire and unite the black community when their voice was not appreciated by a predominantly white society, and as a result, he became the unofficial poet laureate of the Harlem Renaissance. The Harlem Renaissance was a movement during the 1920s and 1930s in America in which black artists, activists, writers, musicians, and performers found new ways to explore and celebrate the black experience.
l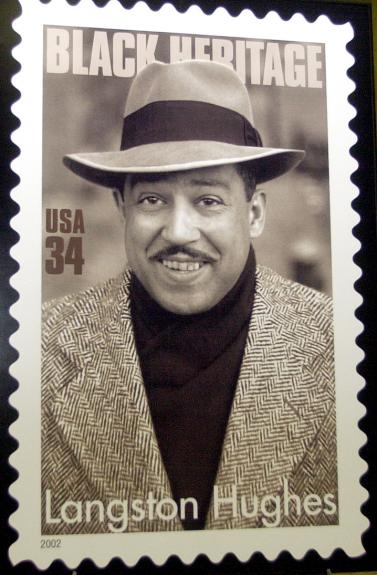 l
http://www.dokamo.nc/wp-content/uploads/2023/05/2d781345-8f35-4464-bc28-d157f6eeb1ca.png
0
0
Daniel Collet
http://www.dokamo.nc/wp-content/uploads/2023/05/2d781345-8f35-4464-bc28-d157f6eeb1ca.png
Daniel Collet
2011-12-13 09:27:26
2012-04-17 14:16:30
« The Negro Speaks of Rivers » en terminale